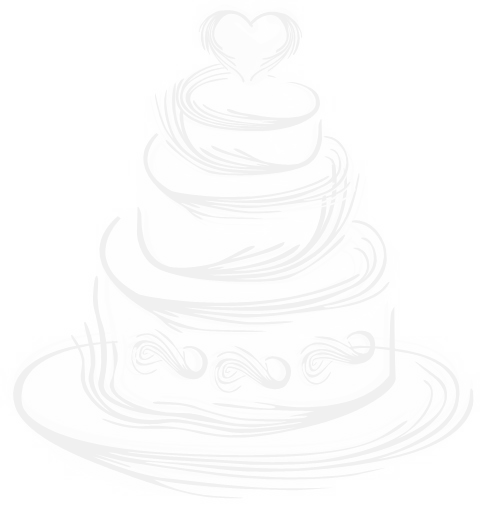 Favourite
FLAVOURS
All of the cakes at Centre Stage are freshly made to order. To ensure our cakes not only look beautiful but taste delicious too, we only use the finest, freshest quality ingredients.Cake flavours are by no means limited to below, but please take a look at our most popular choices.
---
---
Some Guide
PRICES
Each cake made is priced individually according to the size and the amount of detail included. Please use the prices quoted below as a guide for cakes with a fairly simple design. To obtain an accurate quote please use the contact form, where we will be more than happy to discuss your requirements in detail.
Celebration cakes - One tier

Offered in a variety of flavours, shapes, sizes and designs.
Start from £50.00

Tiered celebration cakes

A variety of tier combinations available, ranging from 5inches to 12 inches.
Start from £90.00

Cupcakes & Cake Pops

Ranging from a basic buttercream swirl to intricate personally designed pieces.
Start from £2.00
"Alison has made every cake for my daughter, from birthday cakes and christening cakes. I always send her random pics of how I have envisaged the cake and she always exceeds my expectations! I can't imagine Kitty ever having a cake from anywhere else"

"I have had cakes made by Alison for the last 5 years for both of my children's birthdays.They are amazing and I highly recommend centre stage cakes!!xx"

"Have ordered two cakes from Alison, I must admit I have never been disappointed! They are amazing...you can see that so much work and effort go into these cakes and you can see she really enjoys making them and is very talented may I add!!! You will not be disappointed when ordering a cake, you give her your idea and she works her magic!"

"Had two fantastic cakes made - one for my mum's 60th and the other for my daughter's first birthday. Professional, beautifully decorated and amazing taste. Highly recommend x x"

"The cakes I have had for both my babies christening's have been nothing short of amazing. Attention to detail is so impressive and the cake tastes beautiful too."

"Absolutely amazing cakes! I really don't know how Alison does it, taste fantastic too would recommend to anyone looking for a cake for any occasion!"

"Beautiful cakes. Lots of thought and effort goes into each one. Alison is very talented and I would not hesitate to recommend her."

"We've had a few cakes from Alison, they're works of art and taste amazing. Would definitely recommend. Thanks Alison"

"Alison's cakes look & taste amazing! Alison is in the process of making my wedding cake. I can't wait to see & eat it as I know it will be stunning!! I would highly recommend Centre Stage Cakes Xx"